ESIP produces international events, concerts and festivals offering the highest standard in event production management and programming. A broad range of services is available including financial management, production and tour management, marketing and public relations.
In 2007 we extended our production services to include recording and film projects with worldwide distribution through Global Mix Media.
We are a team of passionate professionals with the expertise, talent and experience to conceptualise and co-ordinate any event or project to meet your objectives. Our highly respected reputation is based on delivery and an impressive network of contacts built up over more than three decades. We pride ourselves on repeat business and believe that this endorsement from our long-standing clients speaks for itself.
NEWS
Fonseca in London
Friday 20th June at Sheperd's Bush Empire
Latin Grammy Award winning artist Fonseca returns to London on Friday 20th June at the O2 Shepherds Bush Empire. He presents his Ilusión World Tour and the show will include a selection of his greatest hits.
Book tickets here.
Made in the UK 2014
Made in the UK 2014 is set to commence on 20th July. Across nearly 50 concerts, this year the tour's artists will star at the Xerox Rochester International Jazz Festival, TD Vancouver International Jazz Festival, Toronto International Jazz Festival, Montreal International Jazz Festival, Dizzy's Club Coca Cola, Edmonton Festival, amongst many more.
Click here to go to the Made in the UK website for more details on artists and concerts.
Prime Ministers release 'Now'
Rock band Prime Ministers played 4 shows in the UK, including The Great Escape Festival, Liverpool and Bristol. The band releases their album 'Now' in the UK on Monday 14th July.
Click here for more details.
ESIP Artist Agency for 2014

ESIP Artist Agency is excited to include some of the most acclaimed UK and international artist for club gigs, concerts and festivals. ESIP's artist roster includes Al Di Meola, Manu Dibango, Avishai Cohen, Mike Stern, John Harle & Marc Almond 'The Tyburn Tree', Robin McKelle and Yellowjackets, as well as UK artists including YolanDa Brown
For full roster click: ESIP Artist Roster
Brecker Brothers Band Reunion at Ronnie Scott's
Tuesday 22nd July - Thursday 24th July
Randy Brecker has now assembled a true supergroup with deep Brecker Band history, (LINEUP TBC) The band's reunion marks a rare occasion, one you'll only experience at SFJAZZ, and is timed to coincide with the release of their new record. At Ronnie Scott's Jazz Club.
Book tickets here.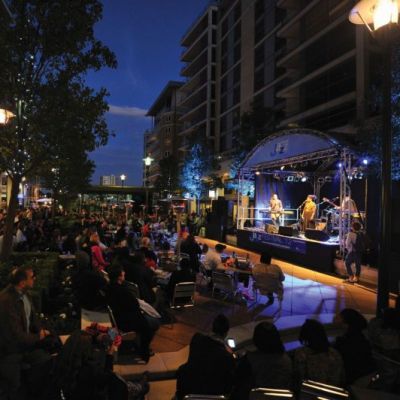 Imperial Wharf Jazz Festival's 10th Anniversary (2014)
12th - 13th September. Line up:
Friday 12th September, 7-10pm:
Ezra Collective (7pm), Jazz Jamaica with special guest Myrna Hague (8.30pm)
Saturday 13th September, 1-10pm:
Sara Spade (1pm), GoGo Penguin (2.15pm), Liane Carroll Trio (3.45pm), Antonio Forcione (5pm), Yolanda Brown (6.45pm), Roberto Pla's Latin Orchestra (8.30pm)
More details: http://www.imperialwharf.com/index.cfm?articleID=225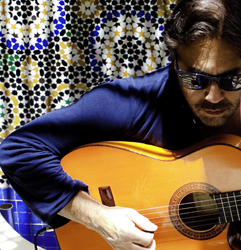 Al Di Meola plays Beatles and more at Ronnie Scott's
Tuesday 14th, Wednesday 15th + Thursday 16h October
Multi award winning guitarist Al di Meola returns to Ronnie Scott's. Al Di Meola's latest release, "All Your Life" is an acoustic tour de force that has him revisiting the music of the Beatles. A virtual one-man show of virtuosity, it features the guitar great interpreting 14 familiar Beatles tunes in the stripped-down setting of strictly acoustic guitar.

Book tickets here.
Yolanda Brown at Pizza Express (Dean Street and Maidstone)
ESIP artist, Yolanda Brown, returns to both Pizza Express on Dean Street and Maidstone on 1st, 2nd and 8th Novemeber.
More details here.
John Harle & Marc Almond 'The Tyburn Tree' European tour
London and its darkest stories are the theme for The Tyburn Tree, the collaboration between composer/saxophonist John Harle and singer Marc Almond. The Tyburn Tree will be out on a European tour in 2015. Dates to be announced soon. The Tyburn Tree is available to order from Amazon UK as a a digital download, CD and limited edition double vinyl.
John Harle's film project
ESIP management client, John Harle, is working on a major feature film. Details to be announced soon.